艾草洗頭水 (Sensitive Oily Scalp, Dry Hair) 50ml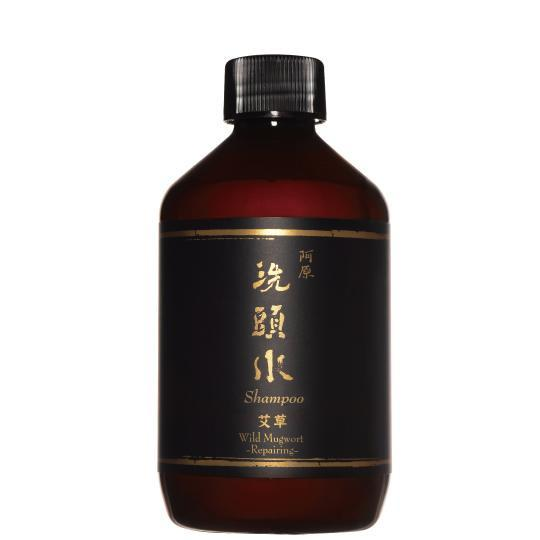 Wild Mugwort Shampoo is perfect for normal, oil to sensitive scalp/skin.
Your hair will feel soft and bouncy after using the shampoo as it has an amino acids (protein).
Wild mugwort extract:
Vitamin A, B1, B2, C, for healthy hair, helps soothe inflammation and repair hair scalp.
Oenocarpus Bataua Fruit Oil: to soften and fortify the hair
Vitamin E: For healthy hair growth and shine
Honeysuckle, Dandelion, Chrysanthemum, Semiaquilegia root extract: Anti-inflammatory properties.
Lemongrass oil: Increase anti-bacterial efficacy
Patchouli oil: Form protective layer on the scalp.
Ingredients: Water, Artemisia Vulgaris Extract, Disodium Laureth Sulfosuccinate, TEA-Lauroyl Glutamate, Cocamidopropyl Betaine, Oenocarpus Bataua Fruit Oil, Tocopheryl Acetate, Lonicera Japonica (Honeysuckle) Flower Extract, Taraxacum Officinale (Dandelion) Extract, Viola Yedoensis Extract, Chrysanthemum Sinense Flower Extract, Semiaqvilegia Adoxoides Root Extract, Cymbopogon Schoenanthus Oil, Pogostemon Cablin Leaf Oil,Polyquaternium-10,PEG-7 Glyceryl Cocoate,Octoxynol-11,Polysorbate 20,Phenoxyethanol
艾草洗頭水特色:
添加艾草、金銀花兩種修護成份,給予敏感油性頭皮深層的修護與保養。巴套阿酒實棕果油可改善頭皮油脂分泌不均所造成的不 適,提生頭皮在環境中的保護能力
主 成 分:艾草萃取液,巴套阿酒實棕果油、維他命E、金銀 花、蒲公英、紫花地丁、菊花、天葵子根(萃取液)、廣藿香、檸檬香茅(精油)
用 途:洗淨頭皮及髮絲 適用對象:敏感性頭皮