Alpinia Speciosa Hair Shampoo
月桃洗頭水 Dry/Damaged 50ml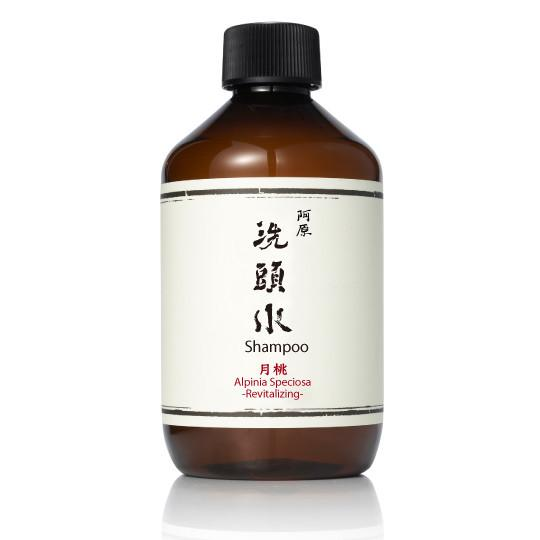 A healthy scalp means no massive hair loss, no dandruff but strong beautiful hair. YUAN goes straight to the source, nourishing, repairing and rejuvenating your scalp so it should function the way it intended and bring you healthy hair once more.
YUAN shampoos are watery but we make no apologies for it as its also concentrated, acting like a serum and also your cleansing agent, cleansing away daily grimes and dirt, and weariness away from you.
Contains natural amino acid based surfactant as cleansing ingredient, Alpinia speciosa, hydrolyzed wheat protein to strengthen hair tenacity and replenish nutrition loss. Helps revitalize your hair back to its natural beautiful state and relax your senses with its natural plants' aroma.
Ingredients: Water, TEA Lauroyl Glutamate, Disodium Laureth Sulfosuccinate, Alpinia Speciosa Flower/Leaf/Stem Water, Cocamidopropyl Betaine, Disodium Cocoamphodiacetate, Glycerol, Lauryl Glucoside, Sodium Cocoyl Glutamate, Sodium Lauryl Glucose Carboxylate, Lonicera Japonica (Honeysuckle) Flower Extract, Taraxacum Officinale (Dandelion) Extract, Viola Yedoensis Extract, Chrysanthemum Sinense Flower Extract, Semiaqvilegia Adoxoides Root Extract, Hydrolyzed Wheat Protein, Quaternium-60 (and) Propylene Glycol, Pelargonium Graveolens (Geranium) Oil, Lavandula Angustifolia (Lavender) Oil, Zingiber Officinale (Ginger) Root Oil, Guar Hydroxypropyltrimonium Chloride, Phenoexyethanol
For: dry scalp and damaged hair/ coloured hair
Volume: 250ml
月桃洗頭水-乾性頭皮或乾燥受損髮質(復原/潤澤)
修護 潤澤(復原/潤澤) 以胺基酸起泡劑做為潔淨成份,含有月桃、水解小麥蛋白,洗淨頭皮的同時強韌毛髮補充流失的養份,讓秀髮恢復光澤活力,為髮絲帶來自然植物芳香。