Herdays Natural Plant Essences Sanitary Napkins 1 Pack (Day Use)
25.5cm X 12
Made in Taiwan
Chinese Traditional Herbal Extracts
Anti-bacterial & Odor Removal
ZERO chemical additives
Light Cooling Sensation
Unique Breathable Material
No Chemical Added






100% guaranteed
NO chemical added!
From the selection of material to ingredients, all are strictly selected and handled.
Made in Taiwan
100% safe and secured

Highly raved and recommended by famous celebrity/bloggers!
Good reviews seen online!!!
[Reviews from Famous Taiwan celebrity & influencers]
"I love the anti-bacterial and odor removal effects of HerDays' Sanitary Napkins. No more troubles/embarrassment!"
- Recommended by Famous Taiwan Celebrity, Chris Ke


"The Herbal Fragrance smells really nice and comfortable, after using HerDays Sanitary Napkins, I'm sticking to it already."
- Recommended by Famous Blogger, Gisele



"The Herbal Fragrance smells good and it brightens my mood, really great product."
- Recommended by Famous Taiwan Blogger, JunPing Wang
[Reviews from HerDays sanitary napkins users]




More than 100 Good Reviews!!!
Repurchase Rate > 70%!!!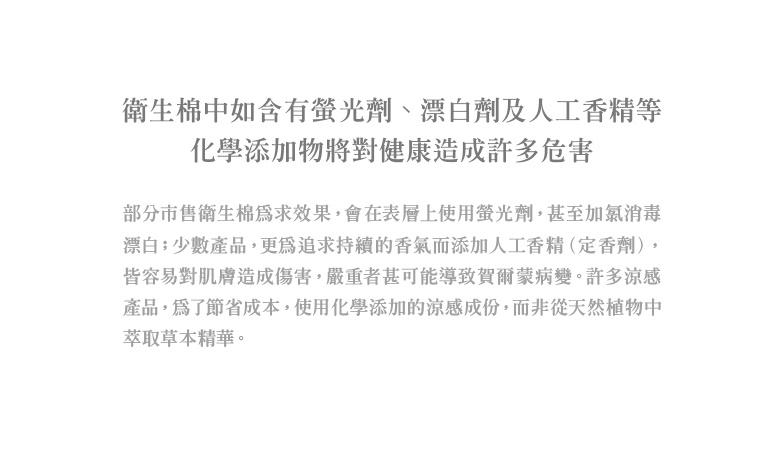 Do you know?


If a sanitary napkin consist of Fluorescent Agent, Bleach, Artificial Fragrance or any chemical additives, it will cause harm to your body!
Many sanitary napkins out there in the market consist of these chemical additives which is harmful to our body and skin.
For serious case, it may even cause hormones change.
Therefore, choose your sanitary napkins carefully!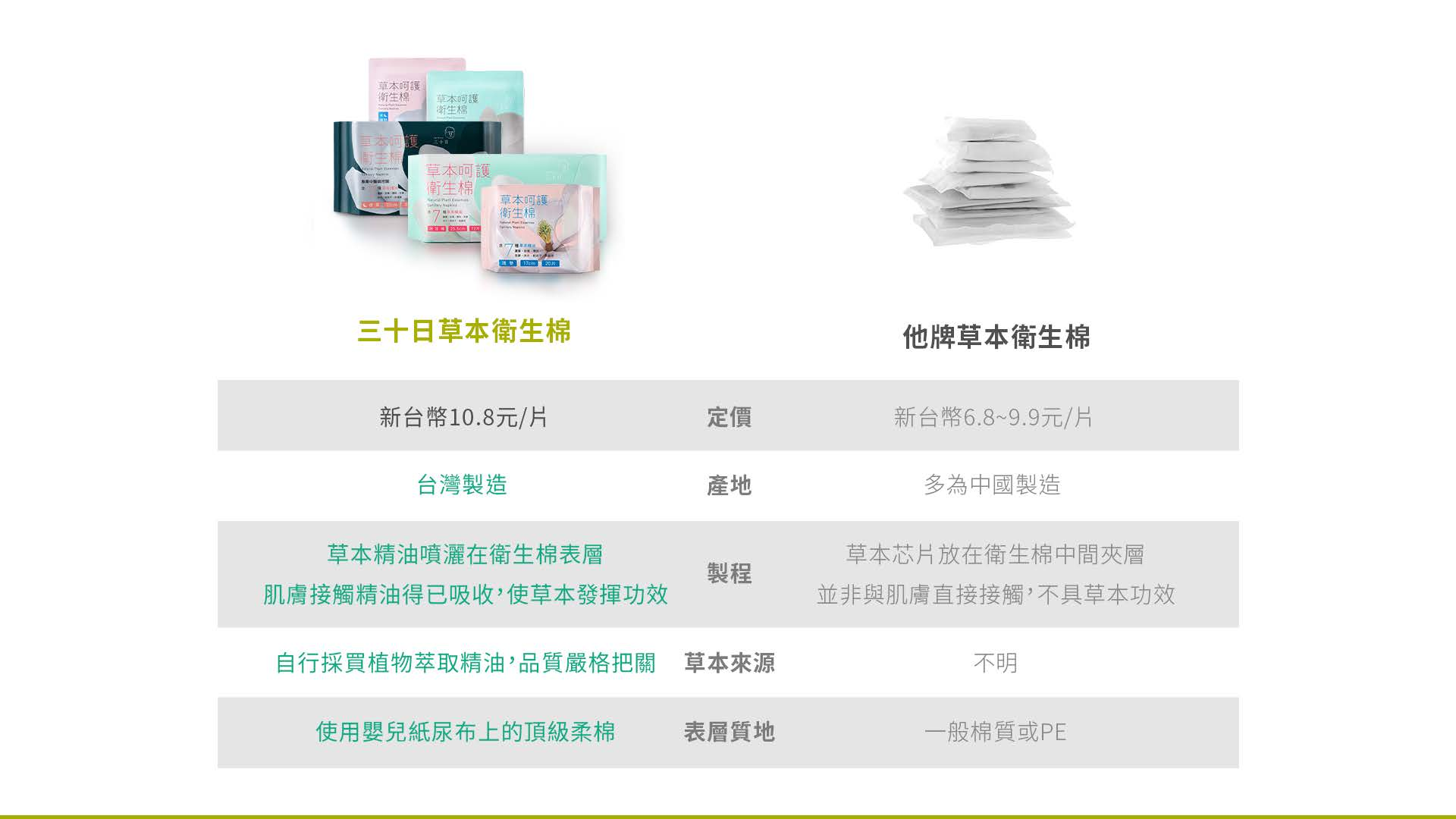 Customer comments
| Author/Date | Rating | Comment |
| --- | --- | --- |