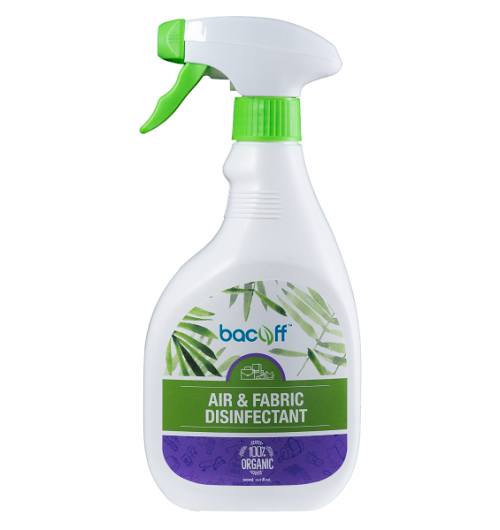 Bacoff Air and Fabric Disinfectent 500ml
Bacoff Air and Fabric Disinfectent 500ml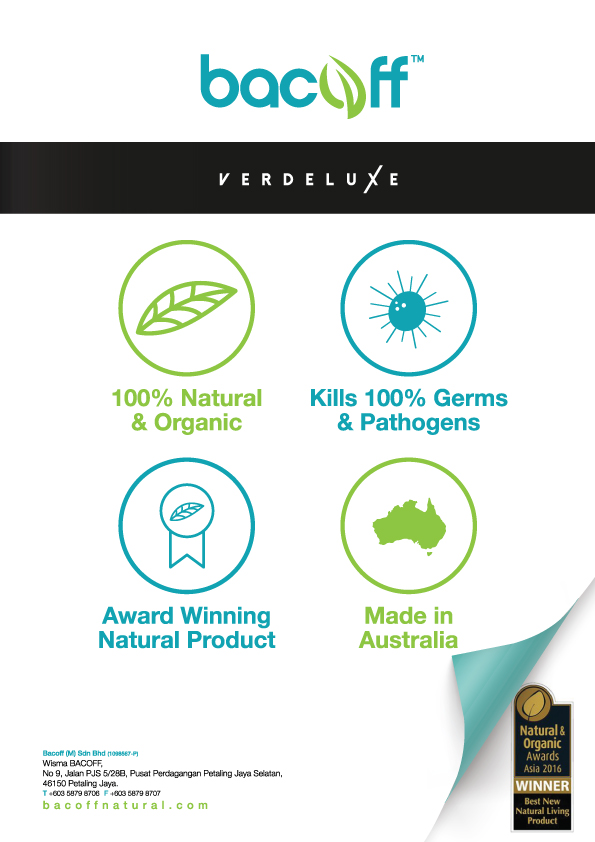 Putting the hurt on dirt – the natural way.
Kills 99.9% of all household germs
Contains natural antibacterial agents
Eliminates odors and freshen fabrics
Food contact safe
Skin friendly, non-corrosive formulation
100% Natural and safe for the environment. Totally biodegradable!
Great for Cleaning :
Toilet areas, rubbish bins, kitchen areas, exercise rooms, door handles, curtains, sofas, mattresses and most soft fabrics.
Ingredients :
Bioflavonoids, Distilled Palm Oil, Plant Extracts and Pure Water.
Directions for Use :
To Disinfect Fabric:
Shake well before each use. Mist into fabric surfaces and allow to air dry or wipe off. Safe to use on most fabrics. Always test on inconspicuous corner for color fastness.
To Disinfect the Air:
Shake well before each use. Hold the bottle upright and spray across the room or area in a sweeping motion.
Contains NO :
SLS, SLES, Benzoates, Phosphates, Parabens, Petroleum Distillates, Triclosan, Ammonia and Artificial Chemicals