Ecolite Collagen Bird Nest Drink 250ml

HALAL Certified
No coloring
No Preservatives
No Flavouring
Healthy & Nourish
益康 胶原蛋白燕窝饮
The Joy of Life 是一个现代而优雅的品牌,一种无与伦比的胶原蛋白燕窝饮。The Joy of Life – 今日挑剔的消费者的选择。
1.有三种口味 – 原味,桂圆,红枣枸杞。
2.有吸引力,现代包装设计和真空密封玻璃瓶
3.适合作为日常饮料,同样适合特别的场合和聚会。
Ecolite Collagen Bird's Nest Drink
The Joy of Life is a modern and elegant brand, a delightful collagen and bird's nest drink. The Joy of Life – the choice of today's discerning consumer.
1. Available in 3 great flavours – Original, Longan, Red Dates & Wolfberry.
2. Attractive, modern packaging design and vacuum-sealed glass bottle
3. Suitable as an everyday drink and just as great for special occasions and parties.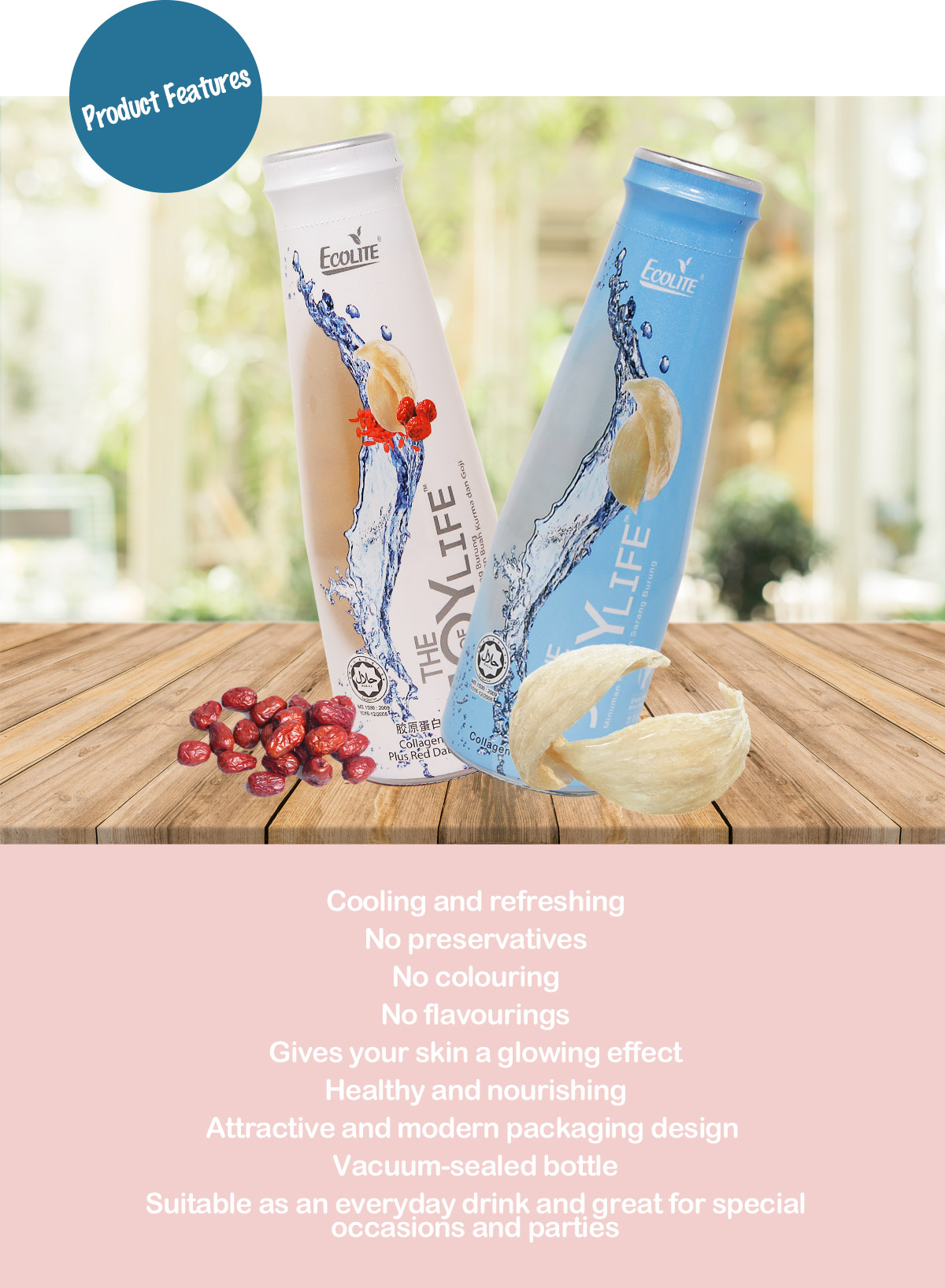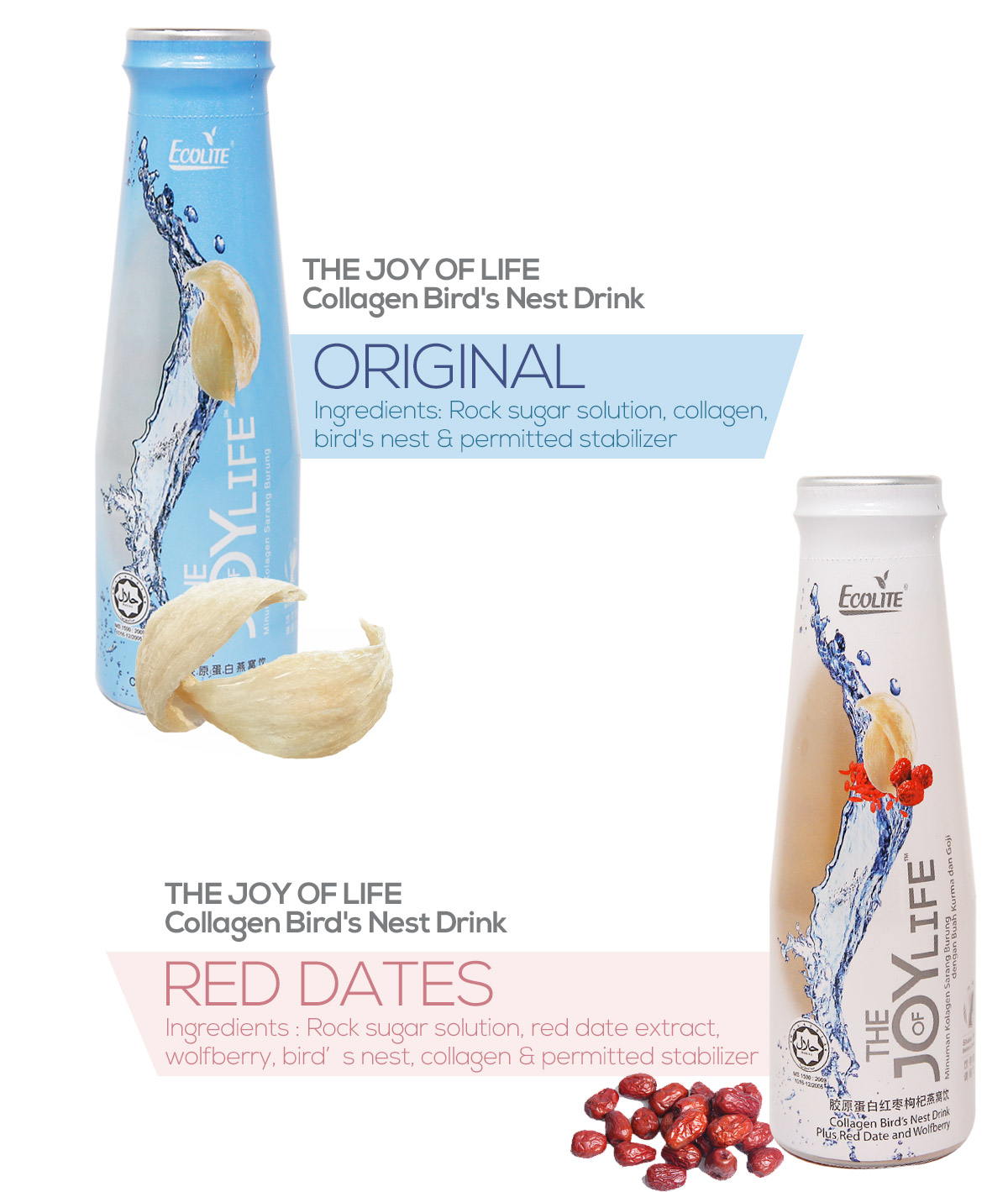 Customer comments
| Author/Date | Rating | Comment |
| --- | --- | --- |